My Brother Bill's Life
He overcame a disability as a young sprout,
Never letting polio get in his way.
That he was the strong-willed one, there was no doubt.
The third of four sons complete,
When we all lived in a little house on 38th Street.
Overcoming a disability and adversity at an early age
Probably laid the cornerstone for what he does today.
For you see it was the late sixties when hispanic kids
Were supposed to work blue-collar jobs and the like,
Didn't get too far in life.
Yet Bill married early; had a beautiful family,
Was not content to be mediocre, always striving,
College, med school, becoming a doctor, making us proud.
Then ten years in the Army serving our country all over,
Always striving to be the best in the crowd.
Well, thirty-something years later,
He is a respected cardiologist in his area
That's my brother, the heart doctor, saving lives so sweet,
Making me think how far he's come,
From that little house on 38th street.
I love you, Brother!
Bob Collazo, 9/14/2019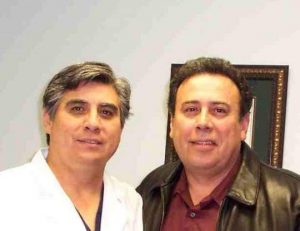 Click on link below to see Bill in front of that house
2703DDF8-9E14-469B-BCE9-34A180C5ED30